Find below some Grand Piece Online codes. Some free SP reset, DF reset and drop rates can help you get a head start in the game.
Grand Piece Online codes
Active codes:
Sub2BokTheGamer – SP reset
BOHEMIANFARTED – SP reset
TsukiWon – SP reset
SUB2CORGI – DF reset
NewUpcomingMeta – two times drop rate
bushido – two times drop rate
FunknovaluYT – two times drop rate
MistYuuTT – two times drop rate
FREE2XEXPFROMTEABAQ1YT – two times drop rateC
SUB2LAMA – two times drop rate
RichestPlug – DF reset
SUB2VZNITY – DF resetC
SUB2SCIGPO – DF reset
SUB2MUSCLEMUFFIN – SP reset
GPOZachMemes – SP reset
2Y8ZTHEGOAT – SP reset
Havocthe3rdXTester – SP reset
SUB2CHASEAINETOR – SP reset
SURVIVORGR3GG – SP reset
How to redeem Grand Piece Online Codes?
Expired codes:
FruitResetCookie – SP reset
DomlolXPhoeyu – SP reset
Sub2HunterGodSlayer – SP reset
sub2kamikazeqt – SP reset
GOROFLIGHT – two times drop rate
535KLIKES16XRACEREROLL – ace rerolls
470K14XRACEREROLLS 
450K15XRACEREROLLS
435K8XRACEREROLLS
SPRESET1
SPRESET2
SPRESET3
SPRESET4
16RACEREROLLS
CHRISTMASDFNOTIFIER
CHRISTMASDFRESET
345K2XRACEREROLLS
360K2XRACEREROLLS
350K2XRACEREROLLS
355K2XRACEREROLLS
340K2XRACEREROLLS
DAHNOOBDFRESET
325KLIKES2XRACEREROLLS
335KLIKES2XRACEREROLLS
130KSUBSSPRESET
315KLIKESSSPRESET
320KLIKES2XRACEREROLLS
315KLIKES2XRACEREROLLS
125KSUBSDFRESET
120KSUBS2XRACEREROLLS
115KSUBSPRESET
305KLIKES2XRACEREROLLS
100KSUB2XRACEREROLLS
290KLIKESDFRESET
285K2XRACEREROLL
280KLIKESSPRESET
P3dr0S2Pizza
spresetFREE
BLESSINGBYGPO
XERONICALAMGOATED
SUB2DUZZK
SUB2ANCHOR
SUB2ICEYDIO
SUBTO2Y8Z
270KLIKESDFNOTIFIER
275K2XRACEREROLL
265KLIKESSPRESET
KLOUDZSPRESET
tiktokvznity
ArickuSub
iBeTurtle
DragGotCombos
35kBl0x
AGZGANG
SUB2KAGE
SUB2SAGEz
TYTISBIGBOY
255KLIKESSPRESET
230KLIKESSPRESET
225KLIKESDFRESET
X220KLIKESSPRESET
210KLIKESDFRESET
215LIKESDFNOTIFIER
205KLIKESRACEREROLLS
200k2XRACEREROLL
200kLIKESSPRESET
195KDFNOTIFIER
190KLIKESDFRESET
185kLIKESSPRESET
180k2XRACEREROLL
175KLIKESSPRESET
170kLIKESSPRESET
165k2XRACEREROLL
160kLIKESSPRESET
155kLikesRACEREROLL 
giftfromphoeyu
140kLIKESSPRESET
145kLIKESSPRESET
150kDFNOTIFIER
130kLIKESSPRESET
135kLIKESDFNOTIFIER
Sub2SenpaiCiro
LOVEACYIENE
SUBTOJUSTDYN
SUB2COSMOS
SUB2ASHZX!
ilikehomura
CookieGuyONTOP
SUB2BIRD
Sub2ThiefDayz
BeanboiResetsYourSP
Sub2Yuto
SUB2ETHER
Sub2P3dr0
KonnaTBonTOP
SUBTOTSKTBOY
ZON20KSUBS
SUB2PEPPA233
SUB2PEEPGUY
Ba1teD
Sub2KiddStan
DetectiveInc
SAGEzEZ
SUB2SENSEIDRAGON
SUB2REVOLVERAGZ
SUB2RYANREQ
TYTISCOMEBACK?
120kLIKESSPRESET
115kDFNOTIFIER
110kSPRESET
105kLikes2XDROPRATE
shutdownfix8HRDFNOTIFIER
shutdownfixSPRESET
shutdownfixDFREMOVER
shutdownfixSPRESET2
shutdownfixSPRESET3
2xDROPRATE
90kLikesDFNOTIFIER
80kDFNotifier
25kSUBS
Sub2Sendo
REVOLVERAGZ
SUB2DYN
SUB2SenpaiCiro
SUB2NOOBMASTER123
SUB2CLEARLYREX
TYTISYONKO
Sub2AshzX
Sub2Aricku
SUB2ATHERIX
Sub2TheSalehm121
beetlejuicemoment
70kLikesSPRESET
65kRESETT
phoeyu20ksub
shutdownfixcode
shutdownfixcode2
update1SPReset
update1Notifier
update1FruitReset
60kdfNotifier
XmAs
2021goodluck
happynewyears!!
OMGCHRISTMASTIME1!!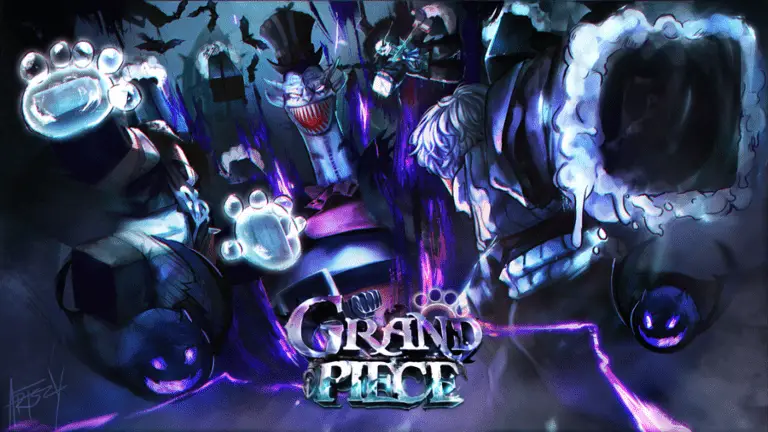 How to redeem Grand Piece Online codes?
To redeem Grand Piece Online codes, follow the below steps:
Step 1. Open Grand Piece Online in Roblox and select Play

Step 2. Select the 'set sail' option

Step 3. Press 'M' to bring up the menu on screen

Step 4. Press on the cog-like settings symbol

Step 5. Copy Grand Piece Online codes into the box

Step 6. Press enter and enjoy your rewards!
Grand Piece Online Latest Updates: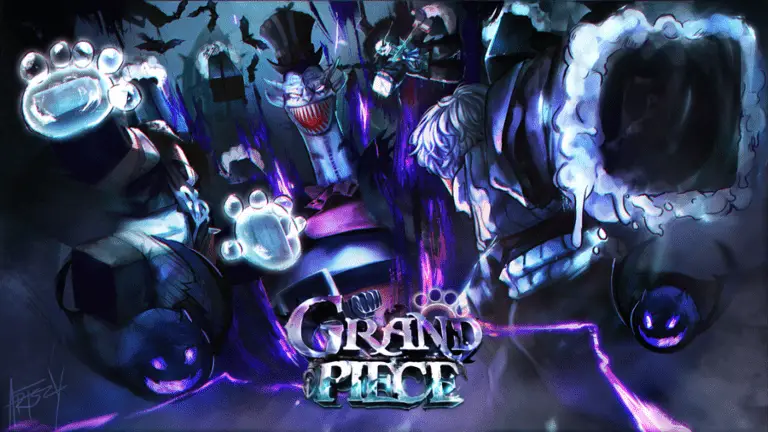 UPDATE
2x legendary fruit rates are AUTOMATICALLY applied every friday-sunday
Upcoming new Grand Piece Online Update:
Grand Piece Online Free Release !!