There are lots of creepy monsters in the game. Players must hide and escape these monsters to progress further in the game. Below are detailed information on how to escape all the monsters or entities in DOORS Roblox.
All Roblox DOORS Monsters
Monsters List:
Rush If light starts to flicker, look for a cupboard or vent and hide to be safe from Rush.
Ambush Keep hiding up to six times until the monster is gone.
Hide Do not hide for too long else Hide will kick you out and will cause damage.
Halt If light starts to flicker, but you see no Rush and Ambush, run down the hallway of the next room, and follow instructions on screen.
Eyes When Eyes appear, Keep moving around them but do not look directly at it.
Screech On entering a dark room if you hear a 'pssst' sound, then Screech will come. Turn around immediately and look at Screech to scare it and Screech will go away.
Jack Jack will do no damage, but it might scare you so be careful and ready. Jack is rare.
Timothy Timothy has a low chance of appearing in drawers, and it can do damage but not that much.
Glitch Glitch monster only appears in multiplayer mode, damages the players who are too far from the group. Stay together and you'll be safe.
Seek Seek appears twice throughout the game. Between rooms 30-45, and rooms 80-95), Seek will come from the floor and will start a cut scene. Run down the hallway and follow the blue sign. Keep dodging the obstacles by crouching.
Figure Figure appears in door 50 and door 100 for sure. Figure's hearing is excellent. Player must hide inside the cupboard and follow the on-screen instructions. Press Q and E or Mouse clicks to hit the correct sides.
DOORS Active codes
DOORS codes List:
LOOKBEHINDYOU 10 Knobs and one Revive (New).
100MVISITS 100 Knobs and one Revive.
TEST One Knob.
All Roblox DOORS Items
Items List:
Key Spawns once, makes 'sparkling' sound and unlocks doors.
Lockpick Acts as keys and opens the doors.
Lighter Used in dark rooms to keep the Screech monster away. It can be purchased from shop or you can find it in drawers. Creates a small circle around the player.
Flashlight Like a lighter, flashlight is also used in dark rooms to keep the Screech away. But flashlight does not dissappear. It's batteries can be refilled and be found in drawers.
Vitamin Gives health and speed boost to the player for a short period of time.
Bandage Bandage is used to Heal the players.
Gold 20 Golds give one knob and can be found in drawers.
Battery Batteries to refill the flashlight. Flashlight is required in the inventory to spawn the batteries.
More information on Roblox DOORS?
Extra Information:
You must be wondering how many total doors are there in the Roblox DOORS? So, the answer is 100 doors. All doors have chances to spawn monsters, run and hide to survive as long as you can. Roblox DOORS ending includes a cut scene/teaser for more future upcoming content. The Roblox DOORS is popular on Roblox, chances are that there will be more doors added to the game. Watch out for the developer LSPLASH schedule and planned updates on Rooblox. Good Luck.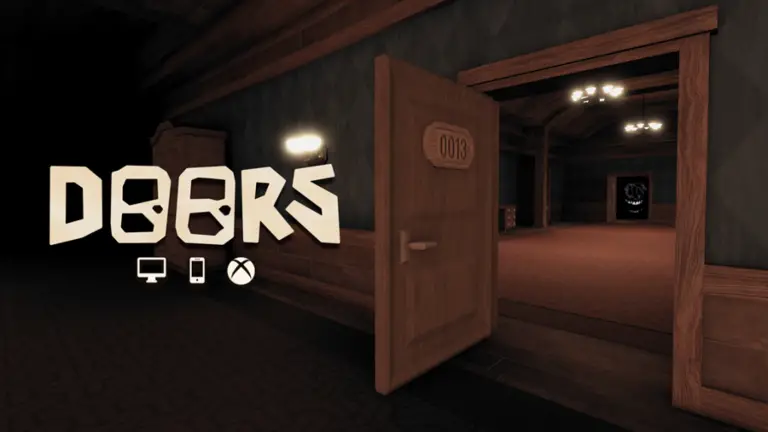 How to redeem DOORS codes on Roblox?
To redeem DOORS codes on Roblox, follow the below steps:
Step 1. Open DOORS in Roblox

Step 2. Click on "SHOP" on left side of the screen.

Step 3. Enter the Active DOORS codes from above codes list and redeem.

DOORS New Update Floor 2?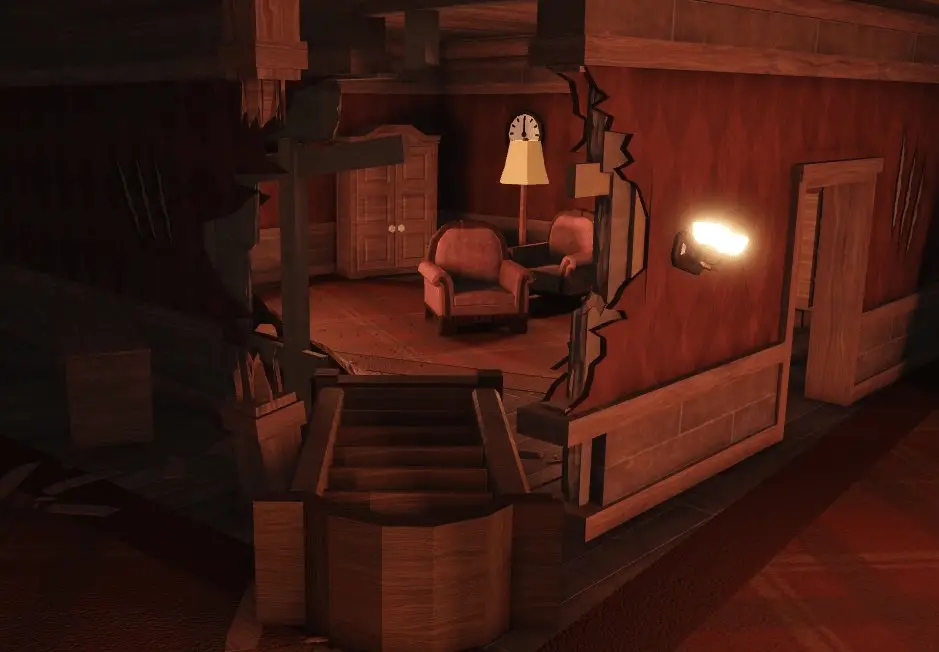 Update to Chapter Hotel coming soon:
DOORS next update is not Floor 2, but an update to the Hotel, giving more use to some underutilized mechanics while also adding brand new secrets and challenges.